Bed Pre Emerge Oakland, TN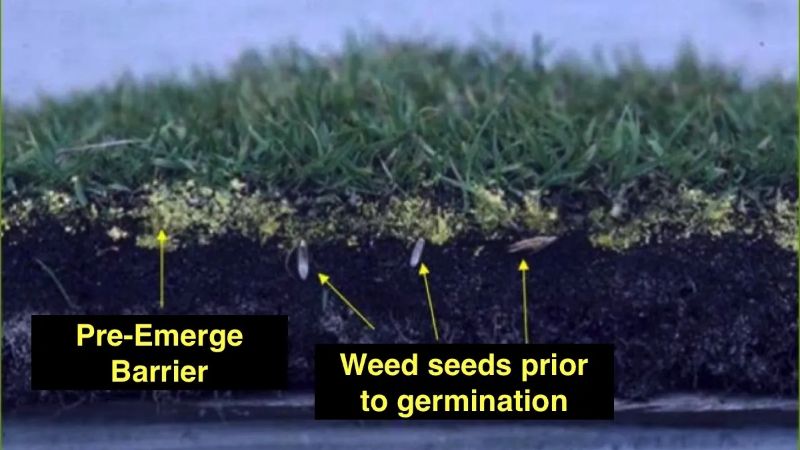 Pre-emergents are a type of pesticide that are applied to the soil before plants start to grow. They work by preventing seeds from germinating, which prevents them from growing into plants, or in your case, weeds.  Pre-emergents are often used by professional lawn care companies to prevent weeds from growing. They can be applied to beds, gardens, and lawns. When applied properly, pre-emergents can prevent weeds from growing for several weeks or even several months.
In a nutshell, pre-emerge treatments are an integral part of any professional lawn care program.  It's much easier to control weeds before they grow than to try and remove them after they've established themselves.  Therefor pre-emergent pesticides are a valuable lawn care tool.
Mid-South Turf Professionals is a lawn care company based out of Oakland, TN and serving Fayette County, Tipton County in Tennessee and Desoto County just across the state line in Mississippi. We specialize in the application of bed pre-emergent treatments for your lawn and flower bed areas.  Our goal is to prevent weeds from growing in the first place, making it much easier to control the weeds throughout the spring growing season.
We offer pre-emerge as a 5 treatment program and also as part of our regular lawn care program.  For the best results we recommend a specific treatment interval throughout the spring and fall.
How Can You Get Your Pre-Emerge Treatment Started?
The first step is to reach out and contact us.  We'll need to arrange a time that we can come out and view your lawn and flower beds so that we can determine what state it's currently in, answer any questions, and come up with a plan to help prevent a weed problem.
We start with our initial consultation.
We check out the health of your lawn/garden and determine a suitable pre-emerge weed control program.
We show up on the scheduled days and complete our services as promised. (weather permitting)
The end result will be a beautiful lawn or garden free of unsightly weeds!
After we've visited your property and discussed the project with you we'll be to provide you with an accurate cost estimate for our services along with information on the products we've recommended to rid your property of weeds.
If you'd like to schedule our bed pre-emergence weed control services for your property please give us a call 901-494-9088 or fill out our online contact form and we'll get back to you right away.